Tabetha has posted this sentiment more than once.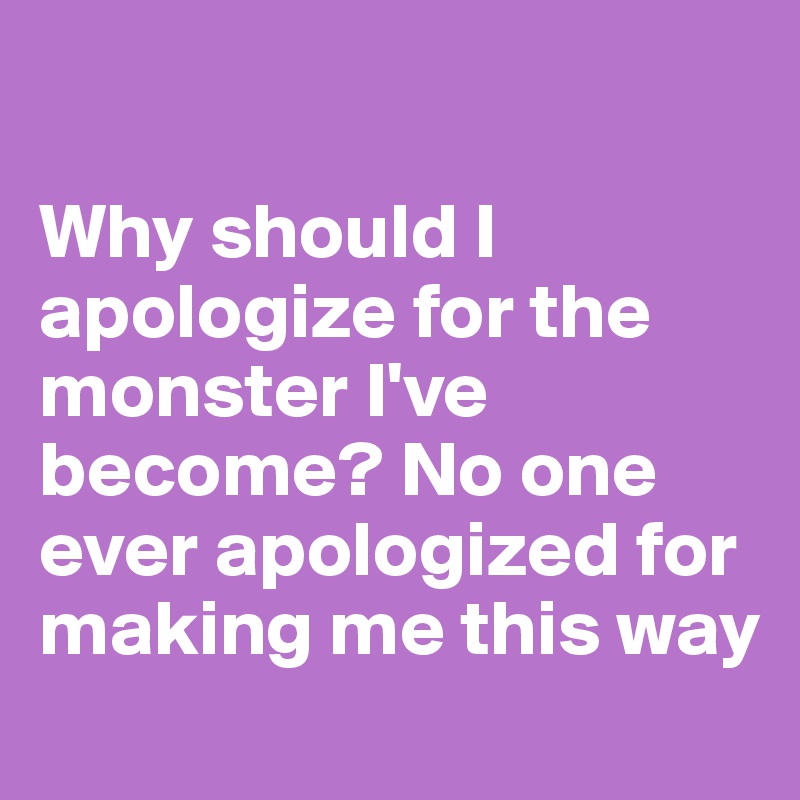 Why should they?
Nobody made her that way. What she is came by her own choice. When she takes responsibility for all the destruction she's caused in the lives of just about everybody she's ever come in contact with, she might start to realize that it is they to whom SHE owes apologies. She should, in fact, drop to her knees and seek the forgiveness that she does not deserve. She should beg for it.
She's not the victim, here. She's the monster that she made of HERSELF when she first decided to start scamming people, telling lies and abusing them. She needs to stop trying to act like anybody has done a single thing to her and start thinking about the people she's hurt. Only then will she start to understand what a monster she really is.
And she needs to accept whatever consequences arise from her actions. After all, she's earned them. And then some.